Valrhona chocolate exhibition box 125g "Paris, capital of gastronomy"
Sold by

Centre des Monuments Nationaux
Monument

Conciergerie
Passions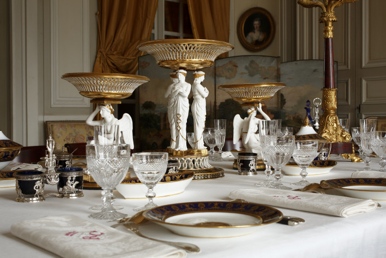 Gastronomy
Description
Certified with the B Corp® label which rewards the companies most committed to a social responsibility (CSR) approach with a fairer and more sustainable cocoa sector and a gastronomy of good, beautiful and good. Values that echo those of the Center des Monuments Nationaux.
Box of 125g.
Description & Features
Characteristics

Almonds and Hazelnuts Grands Crus dark and milk chocolate

Almonds and hazelnuts coated with long-lasting and balanced dark chocolate or fine milk chocolate with notes of caramel and vanilla

Almonds and hazelnuts coated with milk chocolate (40% minimum cocoa, pure cocoa butter) or dark chocolate (55% minimum cocoa, pure cocoa butter).

List of ingredients:

HAZELNUTS from Italy 21%, ALMONDS from Spain 21%, sugar, cocoa beans, cocoa butter, whole MILK powder, brown sugar, maltodextrin, MILK proteins, emulsifier: sunflower lecithin, natural vanilla extract, extract of BARLEY malt.

Allergens

Contains :

gluten, nuts, milk

Can contain :

soy