50 nuances de Grecs : encyclopédie des mythes et des mythologies Volume 1
Sold by

Centre des Monuments Nationaux
Passions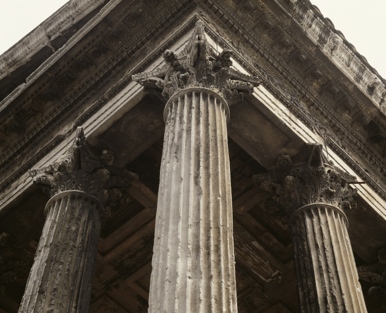 Antiquity
Description
Avec l'humour ravageur et l'esprit malicieux qui ont fait le succès de La Planète des sages, de Platon la gaffe, et de Silex and the City, Jul et Charles Pépin nous entraînent dans une ronde joyeuse et savante en compagnie des dieux de l'Olympe et des héros grecs au grand complet.
Le défi de cette encyclopédie : redonner vie à la mythologie en la projetant dans notre quotidien moderne !
Vous pensiez tout savoir de notre héritage gréco-latin ? Imaginez Zeus négociant les pensions alimentaires pour son innombrable progéniture, Héraclès dans la queue d'Acropôle-emploi, Dédale obligé de mettre son labyrinthe aux normes handicapés, ou Narcisse avec sa perche à selfie... et vous comprendrez tout ce que la mythologie a encore à nous apporter !
Avec 50 Nuances de Grecs, réveillez le héros qui est en vous !
Description & Features
Authors


scénario Charles Pépin
dessin Jul
couleurs Zar Amir-Ebrahimi
Publisher

Dargaud
Characteristics

Binding: Cartonné
EAN

9782205076073